Babette's experience in NanoCell – IAESTE 2019
My name is Babette and I'm studying at the Faculty of Bioscience Engineering at Ghent University in Belgium.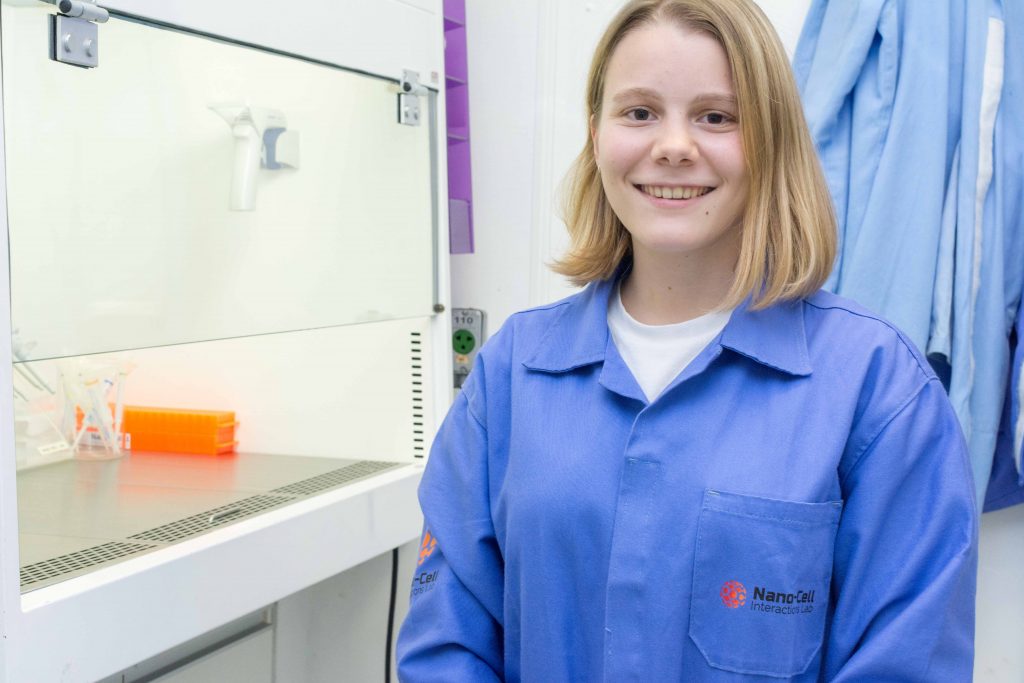 I had the great opportunity to perform an internship at Nano-Cell Interactions Lab for two months. I really enjoyed the internship. As I had the chance to work together with very passionate and driven people who were always enthusiastic and kind. I could really feel their passion for the field they are working in and their strong will to make things happen. And this made me more and more excited every day for what I was doing. People in the lab work together in a very efficient and strong way. They are very focused on what they are doing but still have a lot of respect for the work and way of working of others. And besides the hard work, they are able to keep a nice atmosphere in the lab. Everything is coordinated by a very competent and energic professor, Prof. dr. Marcelo Bispo de Jesus, who is always willing to help.
This internship gave me new insights into a lot of different aspects. Besides the theoretical aspect, I learned a lot of general laboratory skills. I had a very interesting and challenging project to work on and I'm very happy with what I achieved and the chances I got during my internship.