Luna's experience in NanoCell – IAESTE 2018
I am Luna, and I am 27 years old. I am an MSc in Biotechnology at the University of Natural Resources and Life Sciences of Vienna (BOKU). During my studies, I have been involved in various exchange programs for several other European universities.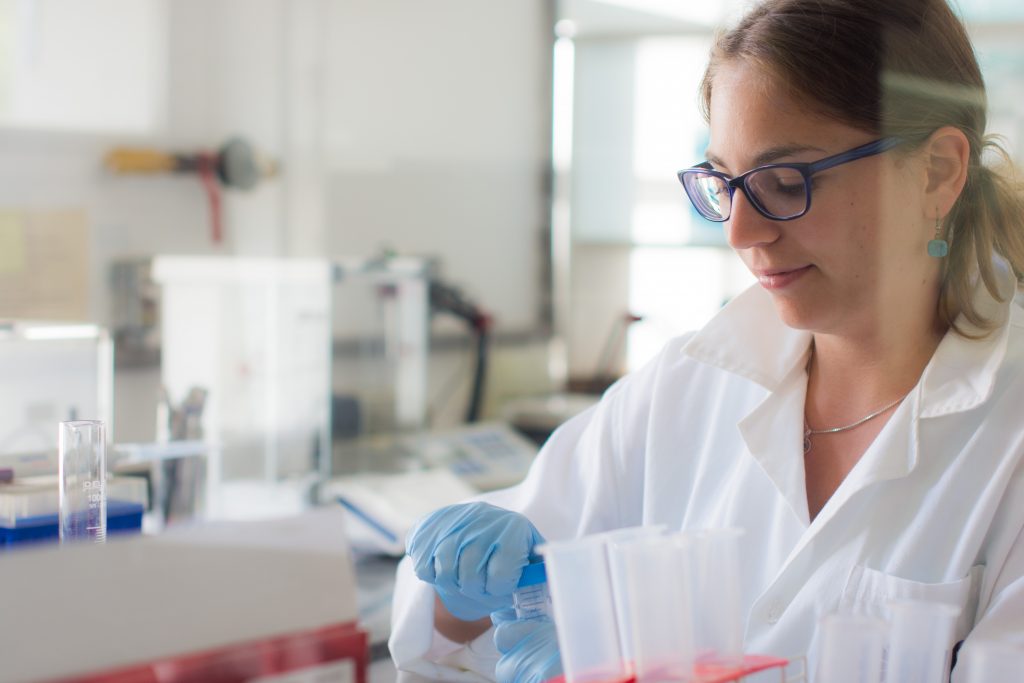 I had recently graduated from my Masters when I applied for one last internship through the International Association for the Exchange of Students for Technical Experience (IAESTE) that brought me to Brazil. I didn't know back then that this would turn out to be one of the best choices I ever made. Biotechnology is a very broad field, and so were my academic interests.
Previously, I had been working in various areas such as enzyme production, cancer research, and epigenetics. I had also taken several elective courses on Nanotechnology and drug delivery, which fascinated me a lot since the beginning of my studies. This is why I saw this internship offer as the perfect chance to put into practice my knowledge (and of course, I had always dreamt of going to South America one day.). I worked as an intern at the Nano cell interaction lab for 2 months in 2018, and the experience exceeded all my expectations. Besides I encountered a friendly, welcoming, and a highly collaborative working atmosphere. We were doing research on the most cutting-edge topics of Nano-medicine, such as DNA delivery and 3D tumor cell culture, to name some of the most exciting projects going on in the lab.

Most importantly, during my internship, I got the chance to work with various techniques and topics. Learning from different people was very enlightening, given the high level of motivation, know-how, and skills of Prof Bispo's students. Among other things, I learned to handle cell culture with ease, did my first DLS measurement (dynamic light scattering), and optimized plasmid extraction.

It was a pleasure being part of this fantastic research community (or shall I say family?)
The knowledge acquired in the Nano-Cell-Interactions lab contributed significantly to my subsequent job applications, allowing me to get into the prestigious research Centre of Molecular Medicine in Vienna (CeMM) were I currently work as a research assistant. Lastly, having been to numerous (European) universities before, I can only be thankful for the opportunity of working at Unicamp, which definitely deserves its prestige.